Cancer Antigen-125 Kit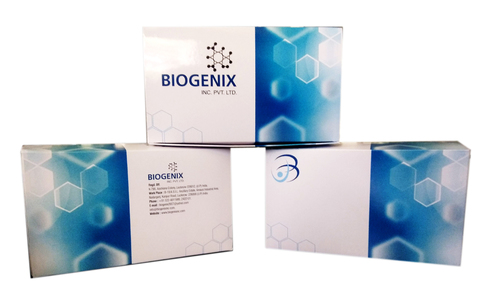 Cancer Antigen-125 Kit
Product Description
CA 125 is a one-step immunoassay, based on the principle of the sandwich method. The assay system utilizes high affinity and specificity monoclonal antibodies (enzyme conjugated and immobilized) directed against a distinct antigenic determinant on the intact CA 125 molecule.
The test sample is allowed to react simultaneously with the two antibodies, resulting in the CA 125 molecules being sandwiched between the solid phase and enzyme-linked antibodies.
The unbound components are removed by washing. After addition of the solution containing TMB and hydrogen peroxide, the wells with bound conjugate develop a blue color which is converted to yellow after the reaction has been stopped with sulphuric acid. The color intensity is directly proportional to the concentration of CA 125 in the specimen and can be read at 450 nm.

Contact Us
K-796, Aashiana Colony, Lucknow, Uttar Pradesh, 226012, India
Phone :+918035063375